rathlin west lighthouse seabird centre
This Royal Society for the Protection of Birds (RSPB) centre offers spectacular views of a thriving seabird colony, where every summer thousands of puffins can be seen. It's located at Rathlin's upside-down west lighthouse (the lamp is at the building's base). Built into the cliff face, the lighthouse was a feat of engineering when it was completed in 1919. The lighthouse tower now contains exhibits on Rathlin's marine life and history. Above the lighthouse, viewing platforms look out to the neighbouring sea stacks, where every year thousands of seabirds return to breed, including guillemots, razorbills, kittiwakes and fulmars. The best times to see puffins are mid-May (when the birds gather on the cliffs), mid-June (when the chicks begin hatching) and late July (when the puffins prepare to return to sea). Binoculars and telescopes are provided for close-up views of the birds and their chicks.
PRICE: adult/child £5/2.50
HOURS: 10am-5pm Mar-Sep
CONTACT: http://www.rspb.org.uk   (028-2076 3948)
From the harbour in Church Bay there are three main walking routes: to the Rathlin West Light Seabird Centre (7km), to the East Lighthouse(3km) and to the South Lighthouse (4.5km). The roads are all suitable for cycling; bikes can be hired.
There are also some fabulous off-road walking trails including the Ballyconagan Trail to the Old Coastguard Station on the north coast, with great views along the sea cliffs and across to the Scottish islands of Islay and Jura; and the cliff-top Roonivoolin Trail in the south, where you can spot choughs (the rarest of the crow family), hear the singing of skylarks and spot Irish hares.
Boat House visitor centre
South of the harbour, within walking distance of the Glamping site, this combined visitor centre/museum details the fascinating history, culture and ecology of Rathlin Island. The island resident staff are on hand to answer your questions to help make your stay as enjoyable as possible.
The Rathlin Boathouse Visitor Centre is generally open for tourist season from April until the end of September and is open seven days a week, 10.00am – 5.00pm. Closed for lunch 12.30 – 1.00pm. Admission free. Disabled access limited.
Phone: 028 2076 0054. For further information contact Ballycastle Tourist Information Centre on 028 2076 2024.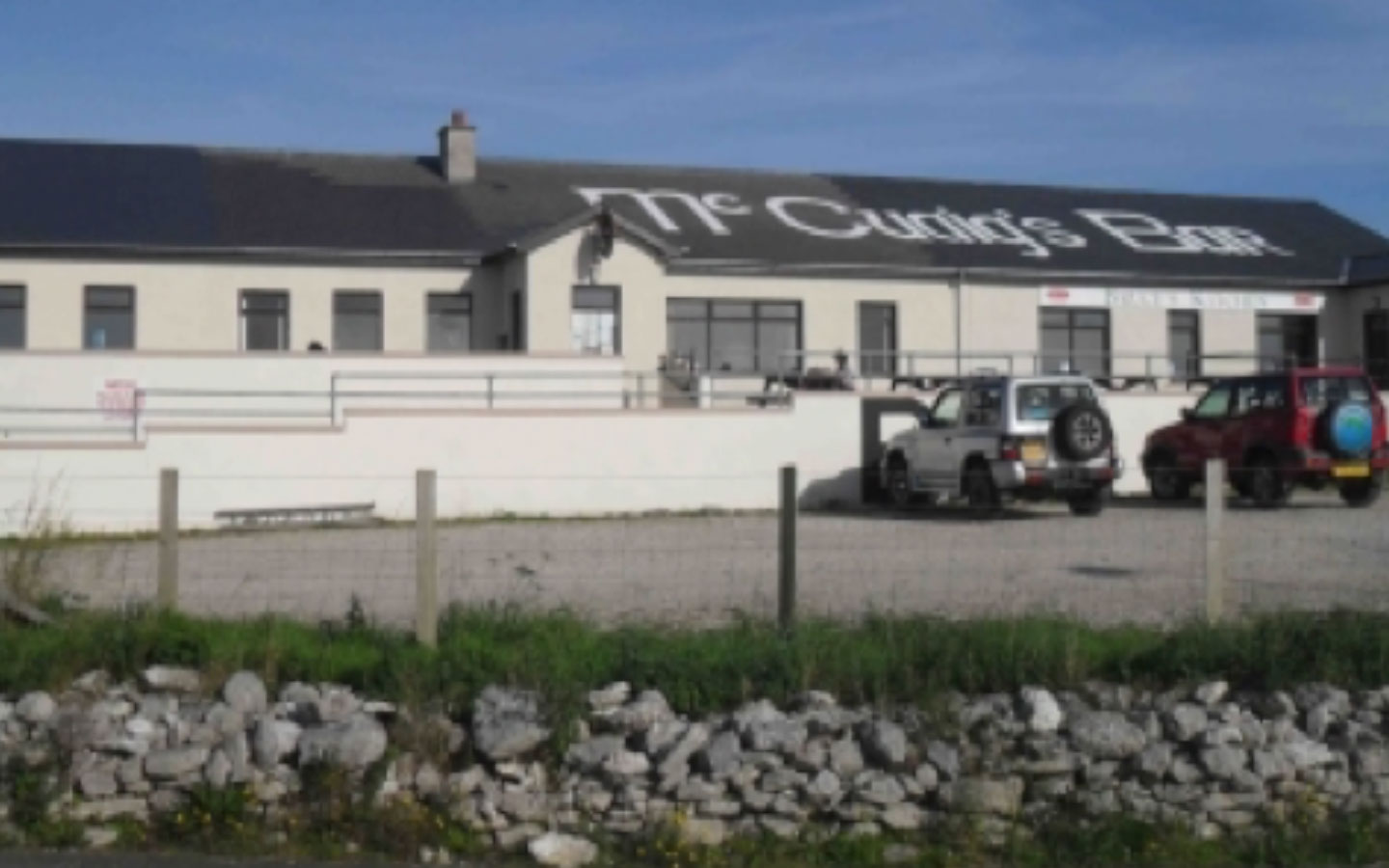 McCuaig's is a homely, family run bar and restaurant that overlooks the harbour with stunning views of the Atlantic. With its welcoming atmosphere it provides an ideal spot for a pint and a plate of hearty pub food.
Opens 7 days a week
Baby changing facilities, fee customer wi-fi, pay by card, ATM (charges apply), catering available for weddings, birthdays, etc., dogs welcome outside.
Phone: 028 2076 0011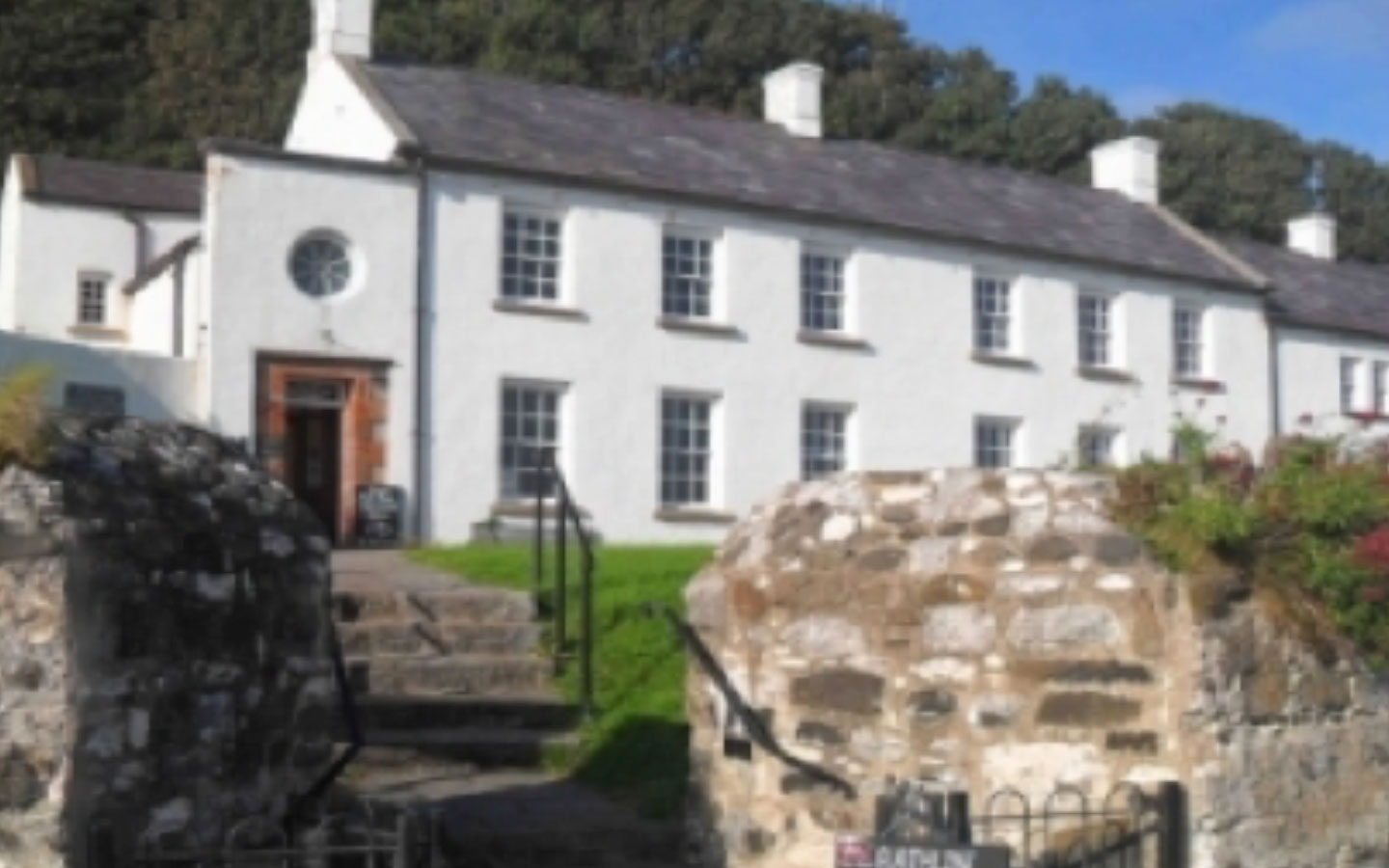 The charming, historical Georgian Manor House built in the 18th century overlooks the harbour with stunning views of the Atlantic. As well as a guest house it has a licenced restaurant open to the Public.
Please contact Manor House directly for meal availability.
Phone: +44 (0) 28 2076 0046
Email: reception@manorhouserathlin.com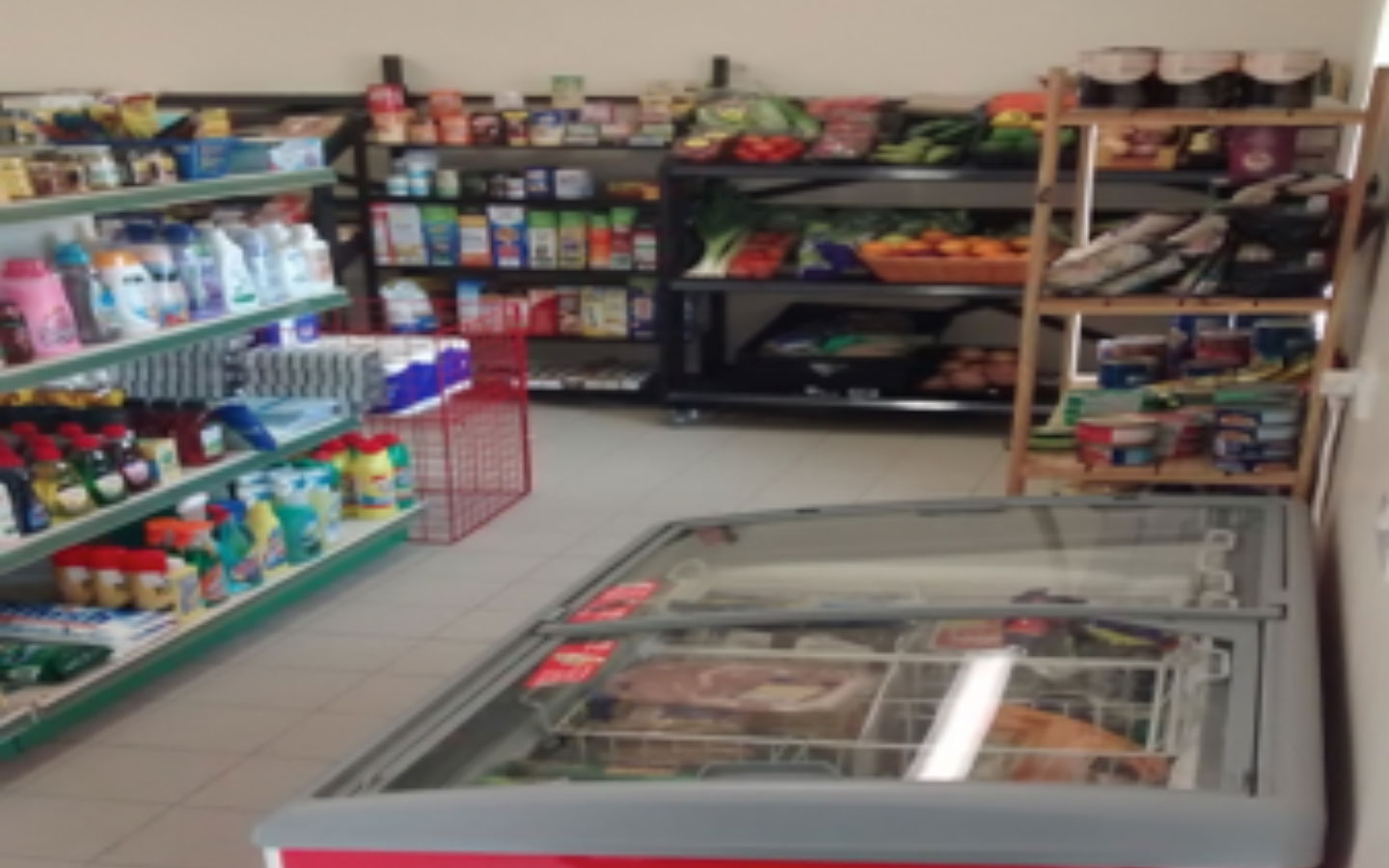 Rathlin island cooperative
The Rathlin Co-op is the focal part of the community, situated adjacent to The Manor House It sells a wide range of groceries and supplies.
Opening hours:
Monday-Saturday: 11.00-1.00 & 2.00-4.00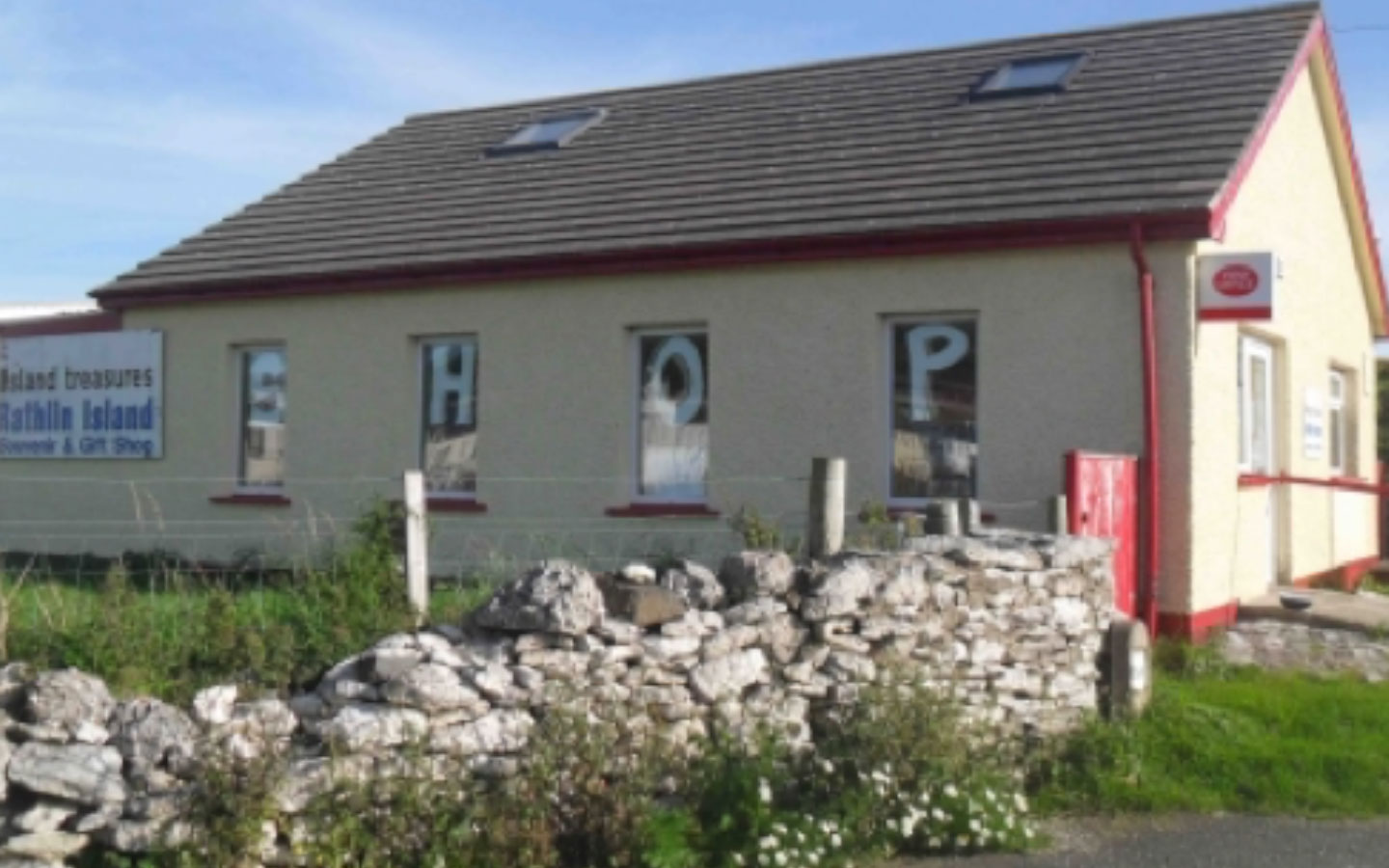 Island treasures souvenir shop/post office
Situated in Church Bay, a short walk south of the harbour. A selection of gifts to suit all ages. Prints, paintings and photographs of Rathlin. Books, postcards and handmade cards. Rathlin t-shirts, pens, pencils, fridge magnets, etc. Souvenirs with a nautical theme. Selection of Island made soaps. Ice lollies, drinks and sweets. Beach toys and general toys. Island post office offering a wide range of Post Office services.
Island Treasures Opening hours:
October – March: 10.00-2.00 (Mon-Fri)
April, May, June, September: 11.00-3.00 (Mon-Fri & Sun) 12.00-4.00 (Sat)
July & August: 11.00-5.00 (7 Days)
Post Office Opening Hours:
11.00-3.00 (Mon-Fri)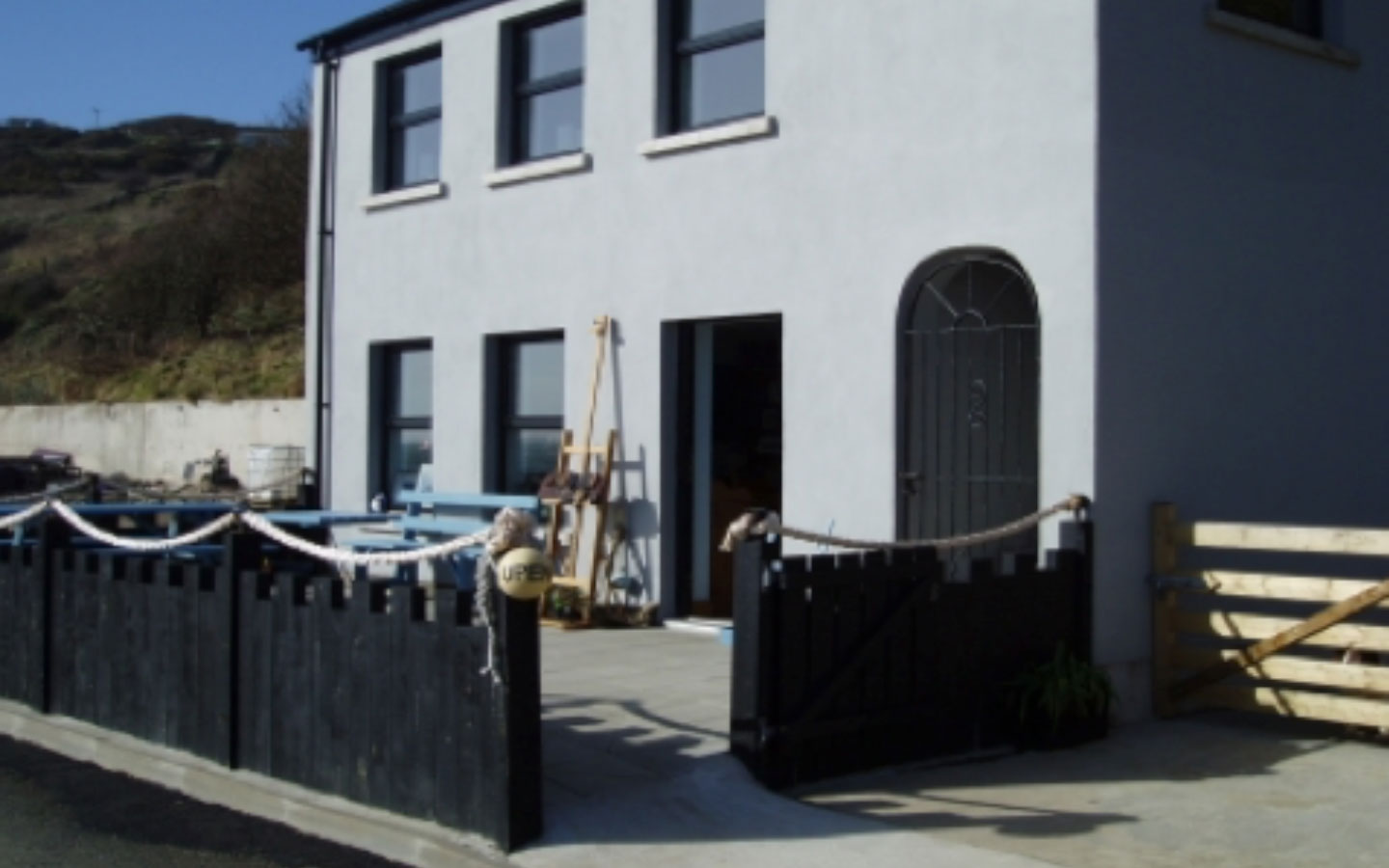 Breakwater Studio
 features the work of artist Yvonne Braithwaite, including local scenes of landscapes and seascapes on Rathlin and around Ireland, with prints and cards and many other souvenirs and gifts available to buy.
Open 10.30am – 4.00pm
Contact Details: Studio Telephone Number – 02820763986
e-mail – info@breakwaterstudiorathlin.com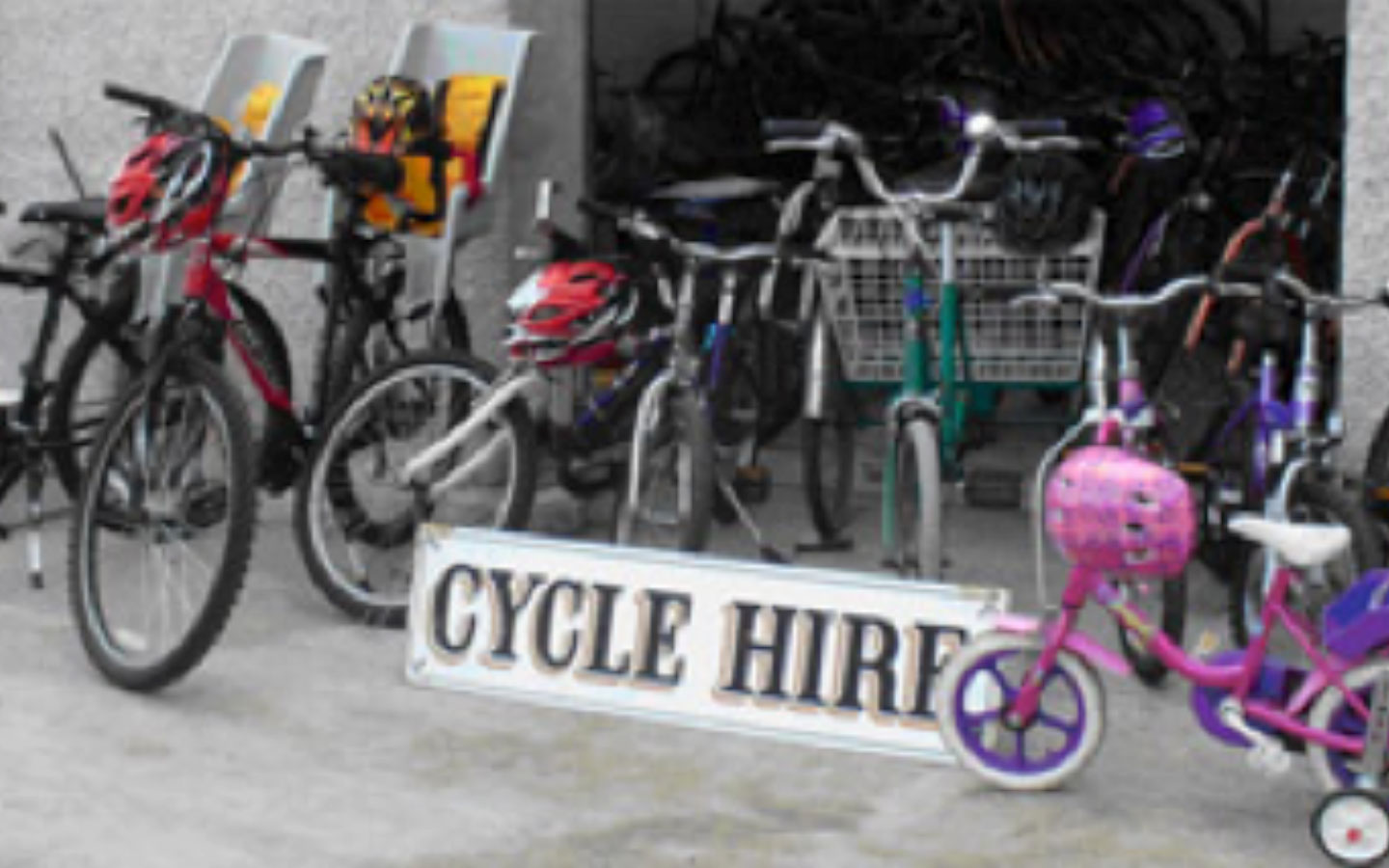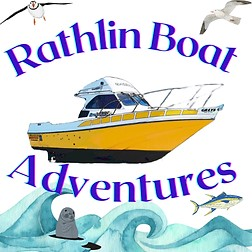 Rathlin Boat Adventures provide family friendly boat charters, bird watching, sightseeing and sea
angling trips.
Based on Rathlin Island and Ballycastle they offer a range of different options, Sightseeing along the
causeway coast or around Rathlin, Scottish Islands trips and Charter fishing.
If you want to get up close and personal with the wild birdlife including the famous Puffin or if you
fancy a spot of fishing this is the best way to do it. A must whilst staying with us on Rathlin.
Rathlin Boat Adventures can be contacted via the links below.
Email: rathlinboatadventures@gmail.com
Web: https://www.rathlinboatadventures.com/
Facebook: https://www.facebook.com/RathlinBoatAdventures
Nine Glens Adventure Tour
Nine Glens Adventure Tours is an adventure tourism company based on the beautiful Rathlin Island and offers three unique experiences. Our offers include Paddleboarding, walking tours and Foraging Tours. Our company ethos is "Local Guides, local knowledge! Learn about the Island way of life from locals. Fantastic exposure to hard-to-reach places."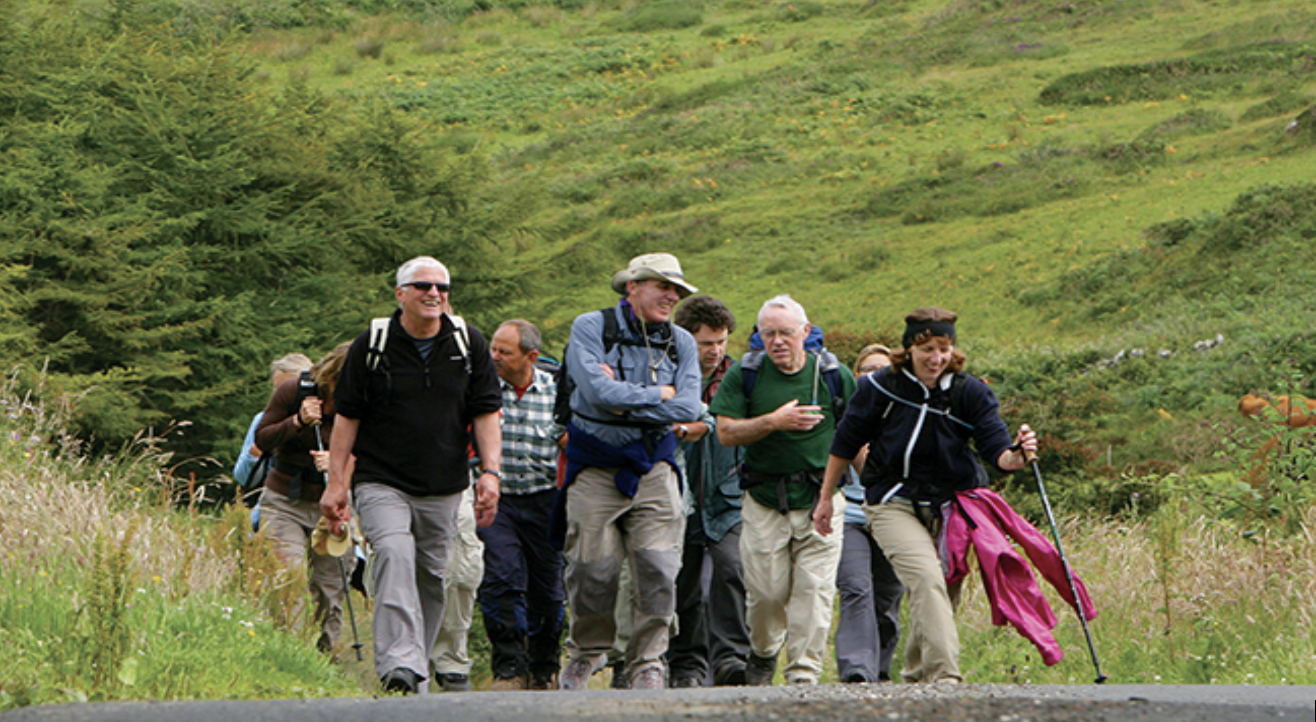 There are guided walking tours on Rathlin every Sunday from April to August and these are operated by; 
Dalriada Kingdom Tours – 

07752659202

Nine Glens Walking Tours – 

07723 921022

Rathlin Walking Tours – 

07745566924
Other dates may also be available and enquiries and bookings should be made directly with the guides on the above contact numbers. Some of the tours are available to book via Ballycastle Tourist Information – 02820762024.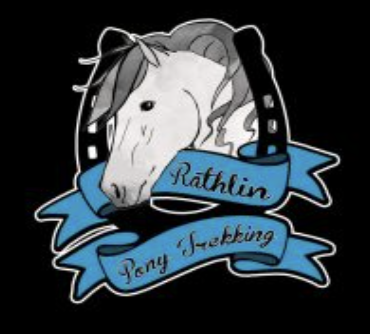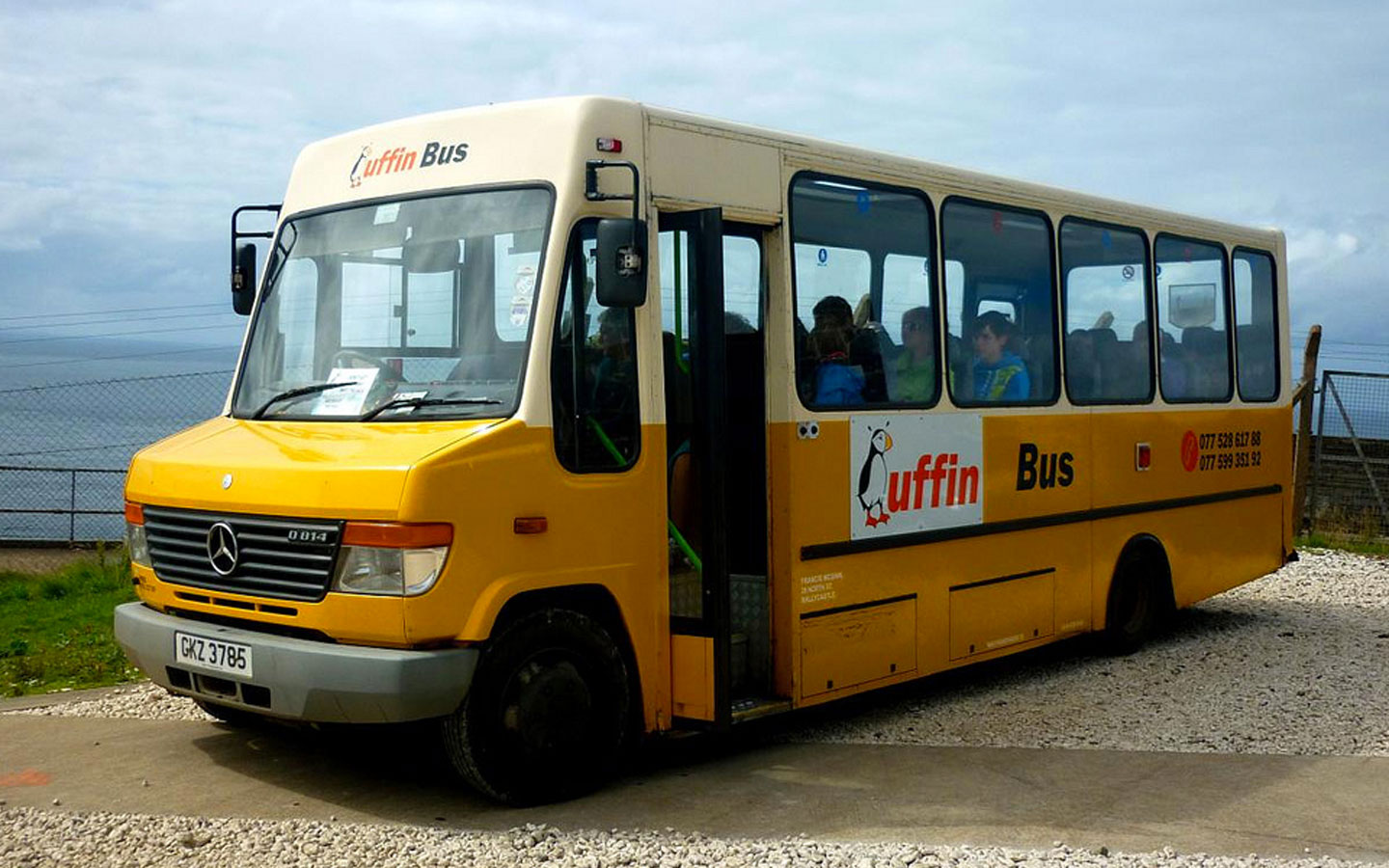 Two private companies run minibuses to and from the RSPB Seabird Centre, operating from the harbour during the season, picking people up off the incoming ferries in the morning (see new timetable below) – £5 return for adults, £3 for children (cash payment only). The journey takes about 20 minutes each way, and the bus companies usually leave passengers at the Seabird Centre for about an hour. If you would like to walk one of the ways, you might want to consider getting the bus up to the Centre, and walking the return leg (which takes about 90-120 minutes). Dogs are taken at the drivers' discretion, but dogs are not allowed in the Seabird Centre, assistance dogs excepted. For more about dogs on the island, see here. If you are on a day trip, please make sure that you have enough time to make the return journey in time for your sailing back to the mainland! From departing the harbour the whole trip, including an hour or so at the Centre, will take approximately two hours. For further information contact Derek Curry (078 2887 8915) or Francis McGinn (077 5993 5192).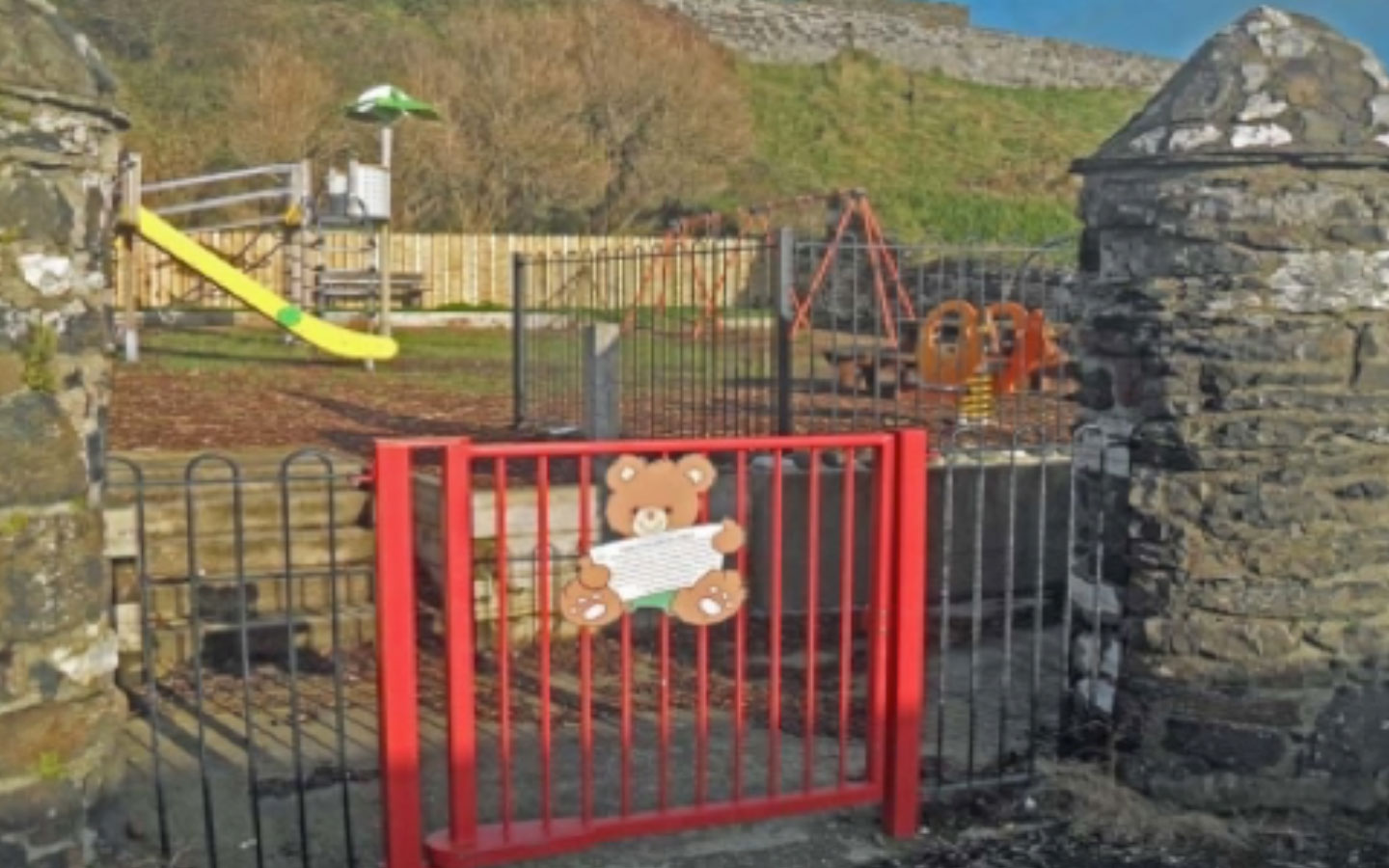 There is an ATM in McCuaig's Bar (open from 11.00am daily). This machine charges £1.85 per transaction. Money can also be withdrawn on most cards in the Post Office (see opening hours above). Please note that these machines may not accept your card, and that not all island businesses are able to accept card payments, so it is best to bring cash with you on your visit. The nearest ATM to the ferry office in Ballycastle is in the Spar on the seafront.